Outreach at RPI SWE
One of the Society of Women Engineers' main goals is to inspire the next generation of girls to become engineers. Here at Rensselaer Polytechnic Institute, we are committed to this goal and we host many events throughout the year to help us work towards it. The Outreach Committee is comprised of the Outreach Director(s) as well as volunteers that plan and run all outreach events. RPI SWE has a strong relationship with the Girl Scouts of Northeastern New York (GSNENY) and partners with GSNENY for several events. In addition, RPI SWE has been involved with the Children's Museum of Science and Technology and Microsoft's Digigirlz program.
Have a question about RPI SWE's outreach programs? Want to get involved in RPI SWE Outreach? Email Outreach Director at RPISWEOutreach@gmail.com. The Outreach Committee meets every Tuesday from 7 PM to 8 PM in Union 3502.
Please Register for SWEeter Futures!!!
SWEeter Futures is a program that tracks the impact we are having as we strive to bring more women into the field of engineering. This is accomplished by connecting SWE members to volunteer opportunities and partners, providing greater visibility into the important outreach work we do, and recognizing members for their efforts. Make an account here and log past and present volunteer hours! Contact our Outreach Director for questions.
Some Annual Outreach Events
Exploring Engineering Day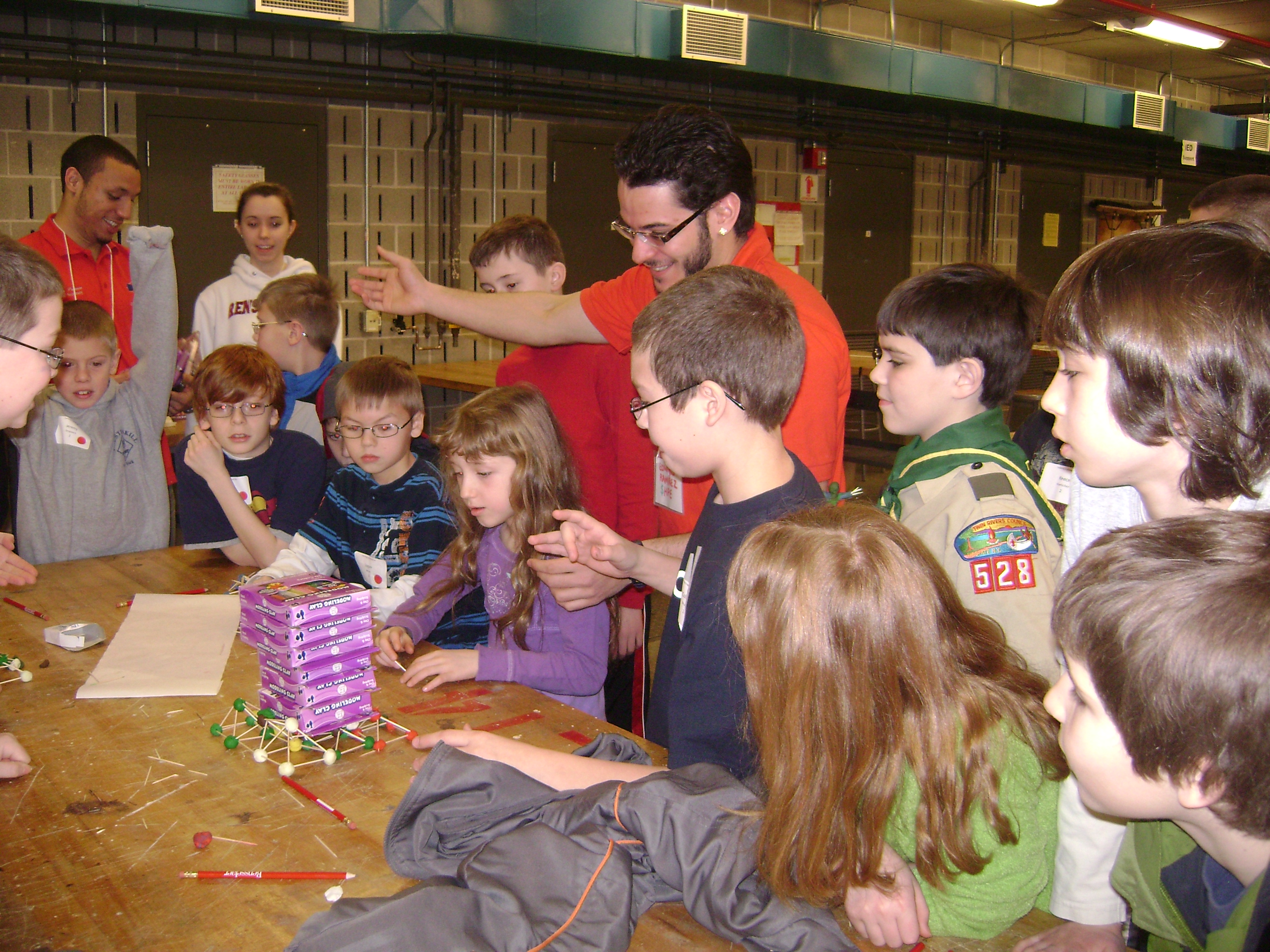 Exploring Engineering Day is a yearly day program of hands-on engineering activities for local Boy and Girl Scouts planned by RPI SWE's Engineering Event Director and RPI's School of Engineering. Activities are designed to spark interest in science and technology and to encourage them to consider pursuing careers in the engineering field. Participants exercise their problem-solving, brainstorming, design, and teamwork skills in hands-on activities that cover a wide range of engineering disciplines including electrical, biomedical, aeronautical, and mechanical engineering. Click here for more info. 
Girl Scout Engineering Day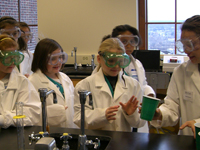 A Saturday morning dedicated to introducing Brownies and Juniors to STEM subjects. Participants arrive and are given a brief introduction to engineering. Participants then rotate through five different hands-on activities. In the past they have included: Liquid Nitrogen (learn about liquid nitrogen's applications in science and how it changes the properties of certain objects such as roses, coins and bouncy balls), Chemical Reactions (brief introduction to chemical reactions and a homemade bouncy ball demo; each participant then makes flubber, while wearing lab coats and safety glasses), Marble Rollercoasters (brief introduction to conservation of energy; each group constructs their own rollercoaster out of pipe insulation, wooden dowels and other materials experimenting with different designs to keep their marble on track), and Bristlebots (introduction circuits and electricity; using a toothbrush head, a battery and a few wires, girls create a bristlebot which glides along the table – similar to a hex bug). At the end there is a wrap up presentation, lunch and gift bags, as well as a short survey.