Events
Use the calendar below to see our upcoming events! Add this calendar to your own Google Calendar by clicking the plus sign in the bottom right corner so you can easily stay up to date.
Signature Events
Inside Scoop on Undergraduate Research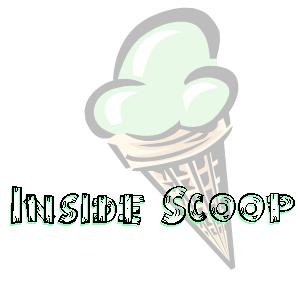 Interested in getting research experience? Want research scholarships? Want to present your research? Then join us at the Inside Scoop on Undergraduate Research event! A quick presentation will be given about getting research on campus, grants, fellowships, and graduate schools. Then a panel of experienced undergraduate students, joined by knowledgeable faculty, will be on hand to answer any questions. This event is hosted yearly, and is open to students of all classes and majors! Stay tuned for dates.
Breaking Barriers Women Unite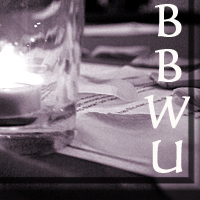 Breaking Barriers Women Unite is an annual dinner and guest panel event for the female members of RPIs Society of Women, Hispanic Professional, and Black Engineers. Participants and guests discuss finding success as a professional woman in engineering careers, overcoming challenges and other advice. Participants gather at tables and guests from academia and industry rotate through so members are able to network with many different women in a close and intimate setting. Stay tuned for dates.
Exploring Engineering Day
Exploring Engineering Day is a yearly day program of hands-on engineering activities for local Boy and Girl Scouts planned by RPI SWEs Engineering Event Director and RPIs School of Engineering. Activities are designed to spark interest in science and technology and to encourage them to consider pursuing careers in the engineering field. Participants exercise their problem-solving, brainstorming, design, and teamwork skills in hands-on activities that cover a wide range of engineering disciplines including electrical, biomedical, aeronautical, and mechanical engineering. For more information, contact either of the Co-Engineering Event Directors. More info here.
Celebrate RPI SWE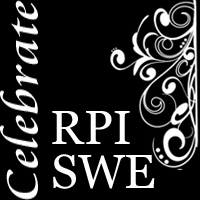 Every spring, RPI SWE recognizes our active and dedicated members by hosting Celebrate RPI SWE. Accomplishments from throughout the year are reviewed and active members receive a token of our appreciation. We also seek to recognize several members who have gone above and beyond in their dedication to our organization. Finally, we like to recognize our outgoing and incoming executive board awarding each with a different color carnation. Stay tuned for dates.
Executive Board Meetings

Every Sunday at Noon, the entire executive board gathers in the Union to discuss the organization and upcoming events. All members are welcome to attend and give input!
General Body Meetings
Once a month, RPI SWE holds our general body meetings. The first half hour is dedicated to SWE business and announcements, while the second half is handed over to a speaker to present on personal or professional development. In the past we have had speakers from Proctor & Gamble, University of Michigan, General Electric, and RPIs Archer Center, among others. Check out our calendar at the top of this page for the next GBM! For more information, contact SWE.